Paragon Chiropractic & Wellness Center Reviews
What Our Grand Forks Patients Say

At Paragon Chiropractic & Wellness Center we love when patients share with us their feedback and comments after chiropractic care. Please read our patient testimonials below to see what other people have achieved through their tailored treatment plans with us.
Share your stories too! Click here to send us your feedback so that we can help to spread the word about the benefits of natural Paragon Chiropractic & Wellness Center care.
For more information or to schedule an appointment call or email us today.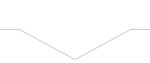 Chelsey's Chiropractic Journey
Our family has been patients for about a year now with Dr. Jenna, we love her and the atmosphere when the boys are getting adjusted! – today Dr. Jenna was gone, and our little man Tripp is battling a ear infection called mid day and got in right away. We saw Dr. Kayne for the first official time, this time as a patient!!! He was the BEST he did an outstanding job with our little Tripp! I stepped away so he could work his magic and our son could focus on the doctor and not reaching out for his mom. My son was calm and you could tell the adjusting was helping at the very minute! Dr. Kayne explained everything what he was doing and the benefits, so knowledgeable and professional! He was so gentle holding him and so sweet! We love Paragon Chiropractic & Wellness Center!
- A. Dahlen

I love how flexible Paige and Dr Jenna are in seeing me in short notice when able to. They are very concerned and considerate. Dr Jenna takes her time with my adjustments and I never feel rushed. Thank you so much!
- Heidi G.

Dr. Jenna is very caring, kind, and considerate. Always willing to listen and help. Paige is always friendly, kind, and concerned. The office has a very caring attitude. They are willing to take the time to teach me at each visit. I love Dr. Jenna and Paige.
- Joyce R.

Jenna and Paige are fantastic. They take time to work your muscles, not just a snap and crack… you learn each time you go!
- Kim K.

I have less pain in my back and it's making me stronger. My headaches are very few and far in between, my stress level has gone way down and coming in to get adjusted always makes me feel better! The office is excellent- very clean and comfortable.
- Troy P.

I have less pain, feel stronger, happier, and less stressed, I sleep better at night and no longer need naps! Dr. Jenna is amazing. She really cares about my overall health and I love that. Paige is so nice and makes you feel welcome and soon as you walk in the door. I love how nice and caring everyone is. I feel like a friend, rather than just a number!
- Chelsey N.

No more headaches! A lot less lower back and left shoulder pain. Less symptoms overall & I'm in a better mood because I feel and sleep better!
- Nicole M.

My overall pain is down and my flexibility & mobility is up! I'm sleeping better so I'm in a better mood and have more energy!
- Amy O.

After years of dealing with our daughter's bedwetting, we decided to try chiropractic care. The space itself at Paragon Chiropractic & Wellness Center is relaxed and welcoming, and very family friendly! Paige and Dr. Jenna always made our visits fun! From the initial appointment to our final visit, there was always clear communication, and my daughter always felt comfortable! Dr. Jenna was understanding, knowledgeable and most of all successful! Her comprehensive approach was exactly what we needed, and her genuine care for my daughter's well-being was amazing.
My daughter has now been dry and accident free for almost 6 months!! And we are forever grateful to Paragon Chiropractic & Wellness Center for the exceptional care. Thank you!!!
- Anonymous

Dr. Jenna has fantastic bedside manner, she didn't "crank" on my back or neck, she let me know exactly what she was doing along the way. At the front desk, Paige is always so nice and greets you by name with a smile & a warm hello. The vibe at Paragon Chiropractic & Wellness Center feels relaxed, calm, and peaceful, does not feel sterile whatsoever. You all do a very good job.
- Paul C.

This practice is amazing! Dr. Jenna and Paige are wonderful people to be around and make you feel so comfortable. Dr. Jenna is very thorough and truly wants what's best for your care and listens to your concerns and where to go from there that fits your lifestyle. Love that it is a family, friendly atmosphere so I don't have to worry about my kids disturbing them when I go. They make you feel like you have been their family all your life! Truly amazing!! I highly recommend them to anyone!! Love y'all!
- Danielle C.

Dr. Jenna and Paige are amazing! The office is such a family friendly atmosphere. I love not having to worry about my son getting into something or disturbing their work. They truly love kids! I was also amazed at some of the things Dr Jenna pointed out in my scans. Everything made sense with the issues I've been having.
- Amber K.

Dr. Jenna is beyond awesome, she has a true devotion to her patients.
- Doris D.

I appreciate how personal Dr. Jenna is. She really cares for her patients. Paige is always in a great mood and eager to ask how you are doing; I love the atmosphere here.
- Taylor B.
Visit Paragon Chiropractic & Wellness Center today. We treat our patients like family! Reach out to us for a convenient appointment!

Grand Forks Chiropractor Reviews | (701) 757-1145