Meet the Paragon Chiropractic & Wellness Center Team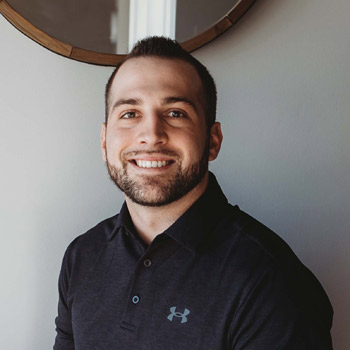 Dr. Kayne Griffith
What's up Guys! My name is Kayne, and I've joined the Paragon Chiropractic & Wellness Center team after finishing up my preceptorship with Dr. Jenna Smaby. I graduated Magna Cum Laude from Northwestern Health Sciences University with my Doctor of Chiropractic on April 9th, 2022, with a Sports Emphasis Specialization.
I originally grew up on a farm 35 miles south of Fargo before attending Minnesota State University-Moorhead on a scholarship to play football. Throughout my sports career I worked closely with Chiropractors, and it was through this experience that I learned just how powerful the body's innate healing capability is and how a holistic approach to health and wellness can enhance an individual's well-being both physically and mentally.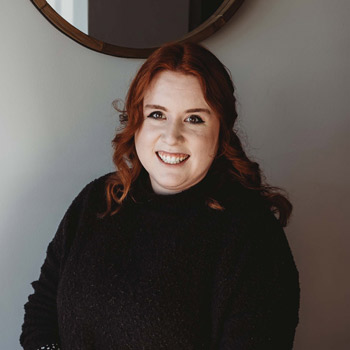 Veronica | Office Manager/CA
While Veronica is new to a Chiropractic Clinic setting, she is no stranger to the business of helping others achieve their highest quality of life. She grew up in East Grand Forks, just across the river, heavily involved in sports and theatre! Her passion for theatre, movement, and dance inspired her to spend her senior year at a Performing Arts Center in the Minneapolis area, where she was able to explore her interest in Theatre on a level she never had experienced before. She was able to explore infinite new ideologies in theatre, with a very heavy focus on physical theatre, dance, movement, and physical training for performance. She spent another year after High School Graduation in the Minneapolis area, exploring theatre through internships and performance opportunities before she returned home to study Musical Theatre Performance at the University of North Dakota.
Through her own personal health journey, she has grown to heavily value looking beyond standard medicinal practices, and she is beyond thrilled to be working with a team that values so heavily helping patients achieve their health and goals in their ENTIRE lives. She is extremely thankful to Dr. Kayne for creating such a wonderful and welcoming work environment – the warmth that all of our patients are sure to know firsthand!
When not at work, she enjoys pursuing Theatre in our community through Performance, Directing, and Teaching opportunities, getting coffee with friends or her wonderful partner, or planning for her next travel adventures!


Paragon Chiropractic & Wellness Center Team | (701) 757-1145