Meet the Paragon Chiropractic & Wellness Center Team
Dr. Jenna Smaby
Live life on your terms
Imagine the freedom… imagine waking up every morning free from aches and pains, clear headed, well rested…no alarm clock needed. Coffee supplemented only because you LOVE the taste, not because you couldn't imagine making it through a day without the caffeine; no morning medications, no mid-day fatigue, no evening crash. The muscle aches that stop you from going to the gym….gone. The sharp shooting pains that inhibit you from crawling on the floor with your grandkids…gone. The headaches that destroy family outings….gone. Can you imagine how freeing that life looks? Is it possible? We believe it is. We know it is because each and everyone of us is designed perfectly with the potential to not only survive each day, but to ATTACK it. That is what our clinic offers. We offer the opportunity to create the freedom that we all deserve. The freedom of health.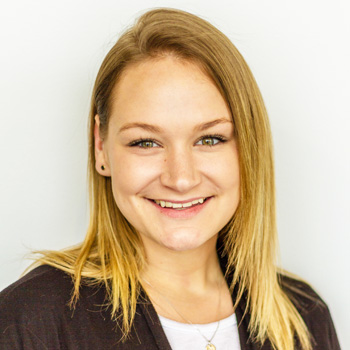 Paige Farder | Office Manager/CA
Hello Everyone!
I'm Paige! I truly feel so blessed to be working with Dr. Jenna & bringing this type of wellness setting to my hometown of Grand Forks. After graduating high school in 2009 (Go Roughriders!) and a few adventures later, I found myself introduced to the chiropractic/holistic medicine world and my life hasn't been the same. Since then, I have seen miracle after miracle and I'm so excited for you to all experience it too! I currently live in Grand Forks, with my fiancé, our daughter, and our Boston Terrier. If I'm not at Paragon with my tribe, I'm probably at home with my tribe, cuddled up to a good book or doing some meditations and yoga in the corner!
Namaste friends ~ xoxo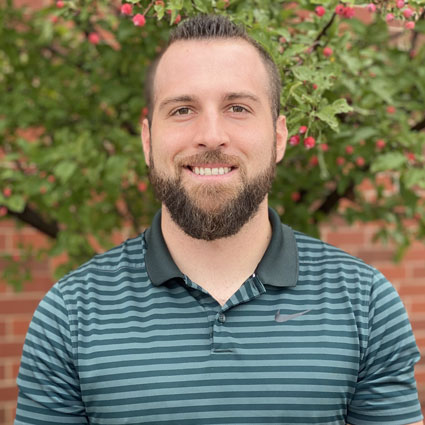 Kayne | Chiropractic Intern
What's up Guys! My name is Kayne, and I've joined the Paragon Chiropractic & Wellness Center team as an intern as I finish up my preceptorship before my graduation from Chiropractic school in April of 2022. I originally grew up on a farm 35 miles south of Fargo before attending Minnesota State University-Moorhead on a scholarship to play football.
Throughout my sports career, I worked closely with Chiropractors, and it was through this experience where I learned just how powerful the body's innate healing capability is, and how a holistic approach to health and wellness can enhance an individual's well-being both physically and mentally. After receiving my Bachelor of Science degree from MSUM, I enrolled at Northwestern Health Sciences University to pursue my doctorate in Chiropractic. While in Chiropractic school I felt my passion for the profession grow even further, and it's through this passion that I strive to help others not only succeed and excel in their day-to-day activities but in their life as a whole.
I currently hold SFMA level 1 functional assessment certification, as well as, experience with dynamic sports taping and an array of soft tissue/muscle modalities including MRT. I plan to pursue my certification in FAKTR instrument-assisted soft tissue manipulation certification as I continue through my preceptorship. I'm beyond excited for the opportunity to work with Dr. Jenna, she encompasses an invaluable patient centered approach to care and strives every day for the betterment of her patients!

Paragon Chiropractic & Wellness Center Team | (701) 757-1145