Meet the Paragon Chiropractic & Wellness Center Team
Dr. Jenna Smaby
Live life on your terms
Imagine the freedom… imagine waking up every morning free from aches and pains, clear headed, well rested…no alarm clock needed. Coffee supplemented only because you LOVE the taste, not because you couldn't imagine making it through a day without the caffeine; no morning medications, no mid-day fatigue, no evening crash. The muscle aches that stop you from going to the gym….gone. The sharp shooting pains that inhibit you from crawling on the floor with your grandkids…gone. The headaches that destroy family outings….gone. Can you imagine how freeing that life looks? Is it possible? We believe it is. We know it is because each and everyone of us is designed perfectly with the potential to not only survive each day, but to ATTACK it. That is what our clinic offers. We offer the opportunity to create the freedom that we all deserve. The freedom of health.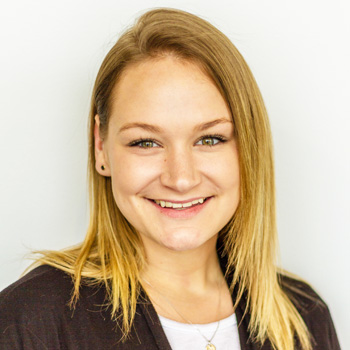 Paige Farder | Office Manager/CA
Hello Everyone!
I'm Paige! I truly feel so blessed to be working with Dr. Jenna & bringing this type of wellness setting to my hometown of Grand Forks. After graduating high school in 2009 (Go Roughriders!) and a few adventures later, I found myself introduced to the chiropractic/holistic medicine world and my life hasn't been the same. Since then, I have seen miracle after miracle and I'm so excited for you to all experience it too! I currently live in Grand Forks, with my fiancé, our daughter, and our Boston Terrier. If I'm not at Paragon with my tribe, I'm probably at home with my tribe, cuddled up to a good book or doing some meditations and yoga in the corner!
Namaste friends ~ xoxo

Paragon Chiropractic & Wellness Center Team | (701) 757-1145