Meet Dr. Jenna Smaby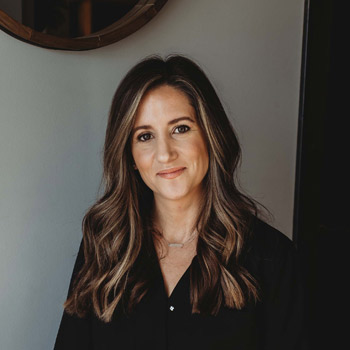 Dr. Jenna provides compassionate care for Grand Forks community members wishing to eliminate their pain and optimize their inborn wellness potential. At Paragon Chiropractic & Wellness Center we welcome every member of the family, from children and active teenagers to parents and weekend warriors. We emphasize state-of-the-art scan technology, chiropractic care, and customized athletic performance treatment for pre-teen and teen sports enthusiasts.
An Attraction to Health Care, NOT Sick Care
While undergoing pre-med training, Dr. Jenna discovered that the world of medicine just wasn't for her. "I wanted to be around an energy of vitality and an atmosphere that was life-affirming; I chose chiropractic."
She graduated summa cum laude from the University of North Dakota with a Bachelor of Science degree in Biology. In 2009, she received her Doctor of Chiropractic degree from Northwestern Health Sciences University in Bloomington, graduating magna cum laude.
Dr. Jenna is currently pursuing certification as a sports physician; she has a passion for helping young athletes excel in their sport of choice. She's also a member of the Grand Forks Chamber of Commerce,  the Grand Forks Downtown Development Association and the Grand Forks Optimist Club.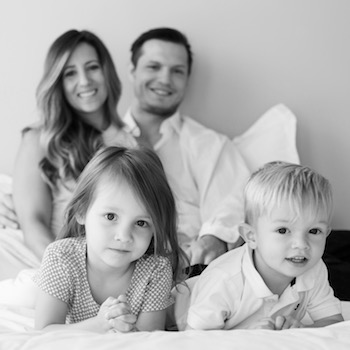 My Journey
I grew up on a small farm, south of Fargo, in a family of eight. Every day our house and yard got turned into a new playing field/court/rink/track, you name it! This friendly (and sometimes not so friendly) competition helped fuel the passion for athletics that still lives in me today. After participating in a number of high school sports, I was offered a scholarship to run track at the University of North Dakota.
It is there that I met and fell in love with my absolute best friend, Matt. He played hockey at UND before launching into a professional career with the Tampa Bay Lightning. For the past 11 years, his hockey career has taken us not only across the country, but around the world. As many families in the hockey world know, we grew accustom to swapping homes yearly, (sometimes monthly).
This provided lots of excitement, lots of change which means, lots of stress. It was during these stressful times that I grew stronger in my conviction that health is a choice and that the decisions that we make everyday effect not only our body, but our mind and soul.
Passion for Chiropractic
Chiropractic care has been the cornerstone for our family in which we continue to build around. It allowed my husband to elongate & excel in his hockey career, it allowed me to have two natural, drug-free child births, it has allowed our children to stay healthy and antibiotic free and it has provided pain relief and hope for countless patients that I have had the honor to serve.
We'd love to welcome you or a loved one to our friendly chiropractic care center. Contact us today for a convenient appointment!
EXPLORE CHIROPRACTIC »

Dr. Jenna Smaby | (701) 757-1145